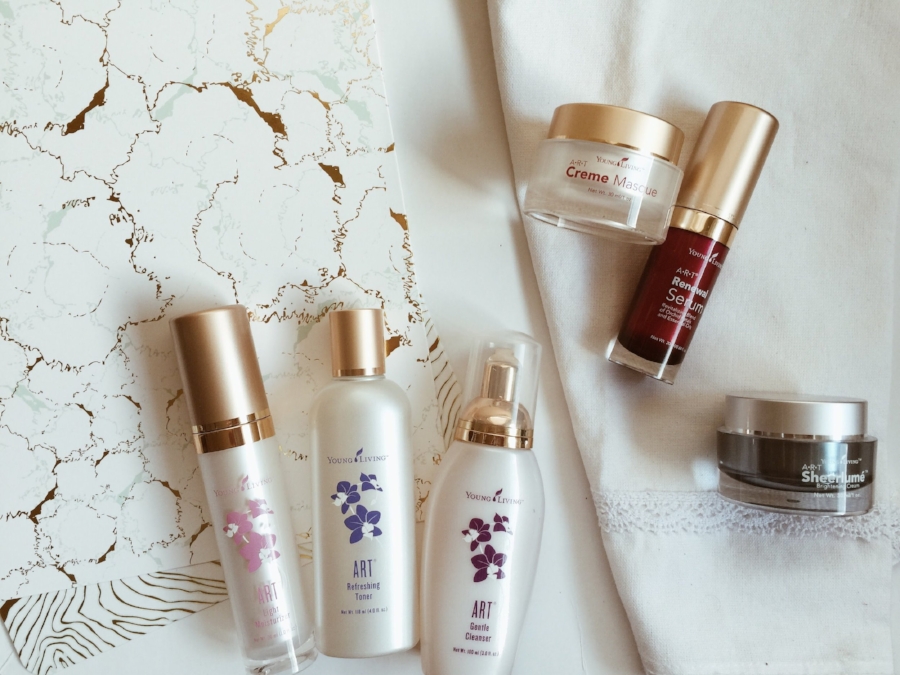 The ART® line is made from plant-based ingredients to gently cleanse, tone, and moisturize your skin.
Mineral foundation that's buildable, eyeshadows that can go from natural to dramatic, and blush or bronzer to finish off your look.
+Savvy Minerals are free from: talc, lead, bismuth, mineral oil, lead, mercury, parabens, phthalates, petrochemicals, synthetic fragrances, and synthetic colorants!
+Savvy Minerals are made in the USA (the brushes are made in Italy).
+Savvy Minerals are cruelty-free, gluten-free, and mostly vegan (the lipsticks and lip glosses have beeswax, so they are not considered vegan).
+Savvy Minerals by Young Living uses Arrowroot Powder and Kaolin Clay. Both are calming to the skin, help to absorb excess oil and moisture on the skin and make the skin feel silky smooth. This is important because most mineral makeup uses bismuth, a metal mineral, which aggravates the pores and causes irritation and breakouts.
Young Living is now offering a Savvy Minerals Premium Starter Kit. That means you can use this kit to start your wholesale membership-giving you 24% off products! You can sign up through this link and follow the steps online. Make sure you click 'wholesale' for your membership option to get your discounted rate! You are never obligated to sell a thing, I recommend the 'member' option to take advantage of the discount. Double check that 11372229 is in the 'sponsor' and 'enroller' spots. Choose the kit of your choice-the Savvy Minerals kit comes with FOUR color choices to match your skin tone.
When you sign up as a wholesale member, you will get invited to our private facebook group, a place to learn everything you need to know about our amazing products and you will be plugged into a wonderful community of people that also use oils in their lives daily.